Virtual Book Launch: Community Led Regeneration
Tue 19th May 2020
6:00 pm -
7:30 pm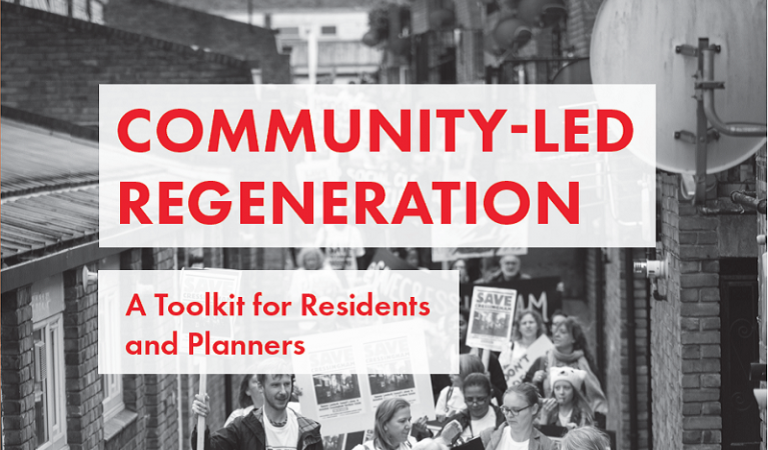 Join Pablo Sendra and Daniel Fitzpatrick for the virtual book launch of 'Community-Led Regeneration: A Toolkit for Residents and Planners'
---
UCL are hosting a virtual gathering of activists and academics to present the book Community-Led Regeneration and discuss the experiences of London communities opposing social housing demolition. The book chronicles how resident groups opposed demolitions and proposed community-led schemes, through their collective use of planning mechanisms and other strategies, both formal and informal.
The book has been published as Open Access with UCL Press and can be downloaded for free or purchased here: https://www.uclpress.co.uk/collections/ro_homepage_products/products/125696
In the book launch, we will hear from some of these resident groups about their experiences, what has happened since the book was written, how the communities have been coping through lockdown and what challenges they foresee in the coming months.
Confirmed speakers
Panellists:
Michael Edwards, Just Space, UCL
Richard Lee, Just Space
Sarah Sackman, barrister, author of one of the chapters of the book
Jonathan Rosenberg, WECH and West Ken and Gibbs Green
Linda Sanders, West Ken and Gibbs Green
Elizabeth Knowles, Alexandra and Ainsworth Estate
Elena Besussi, Alexandra and Ainsworth Estate, UCL
Tom Keen, Cressingham Gardens Community
Gerlinde Gniewosz, Cressingham Gardens Community
Saskia O'Hara, Focus E15
Authors:
Pablo Sendra, UCL
Daniel Fitzpatrick, UCL
Chair: