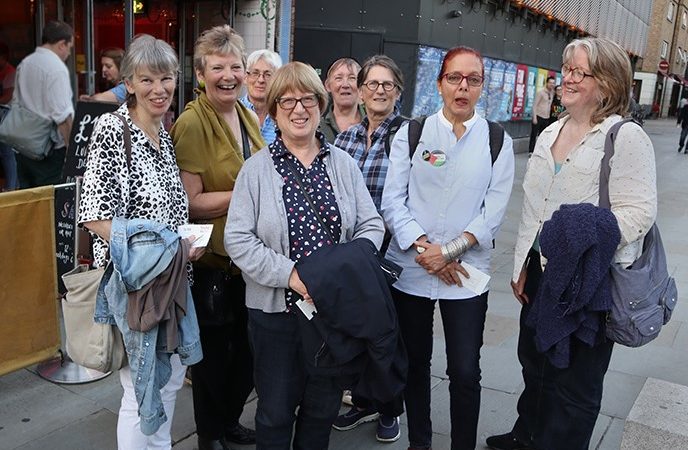 London Older Lesbian Cohousing
LOLC are seeking to set up a mutually supportive mixed-tenure cohousing project in north-east London to Lifetime Homes standards, future proofing the homes for their changing needs. Older LGBT people are more likely to be single, live alone and rely on external services due to lack of informal support. The culture of sheltered homes can be isolating and LOLC intend to create an inclusive and safe space, contributing to innovative approaches to aging.
The group are looking to work in partnership with a Registered Provider or developer. Their goal is to build approximately 25-30% affordably rented accommodation, with the remainder available under the Older People's Shared Ownership scheme or bought outright.
Co-founders Jude Watson and Susan Chambers met to research and develop the idea before holding their first public meeting in April 2016. There are currently 19 members, who pay a £10 monthly contribution for travel, printing and room hire costs. LOLC are a Company Limited by Guarantee in which all full members are directors with voting rights. New members go through a process of joining before becoming a full member. Decisions are made by consensus and the roles of Chair and Secretary are rotated, while the Treasurer is a fixed role.
How we're helping
LOLC attended our launch event in 2017 where they met housing associations, social investors and architects, who have been giving them informal advice since. They received funding from Locality to commission a business plan and are currently working with Maria Brenton, one of our CLH Advisers. They are exploring potential partners and writing a brief for a project coordinator with experience in development to help identify potential sites and build relationships with partners.
Read More