Community Land Trust Cafe No. 2
Wed 31st March 2021
7:00 pm -
8:30 pm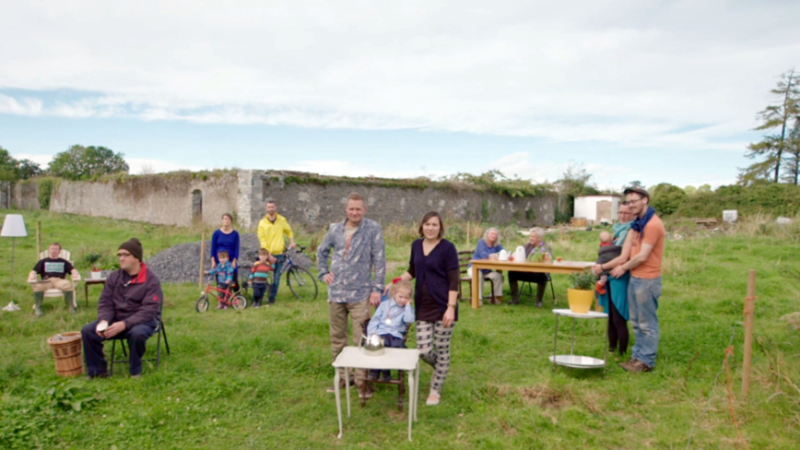 An online event which will take place on Wednesday 31 March 2021, from 7pm-8.30pm, and speaker presentations will be followed by audience Q+As.
Speakers and projects will include:
Rosie Lynch and Patrick Lydon of Nimble Spaces/Inclusive Neighbourhoods
In 2012, a group of people in and around the Camphill Community in Callan began to work towards a new model for 'housing the social'. They aimed to imagine the best possible pattern for housing in a new era of rights and social inclusion. The initial stage of the project was a creative design collaboration involving a variety of future residents. Focusing on how to offer privacy and self-determination for people with support needs in an interdependent social context, the group worked on an Irish model in which people of different ages, needs for support, and income levels can live in a shared neighbourhood.
Beyond housing, the initiative also engages with environmental, land use, social enterprise and cultural initiatives that will be enabled by the community in a Threefold Community Asset Trust (TCAT).
Hannah Emery-Wright of London CLT
London CLT is a citywide CLT created in 2007. After substantial campaigning and negotiations, the first 23 CLT homes were built as part of a larger development at the St Clements Hospital site, in Tower Hamlets. The CLT provides genuinely affordable homes, closing the gap between "people qualifying for council property and the people who can afford to buy their own home". The organisation targets households earning equivalent to the area median income and allocates their home through an innovative process.
Placing citizen involvement at the heart of their organisation, it has gathered more than 2,500 members over the years. Each member holds a £1 share in the Community Benefit Society.
Annabel Pidgeon and Mike Staples of SOSCH, supporting The Midsteeple Quarter, Dumfries, Scotland
Initiated in 2018, The Midsteeple Quarter (MSQ) project aims to entirely revitalise the urban centre of Dumfries through community ownership. The CLT seeks to address the issues of town centre decline and absentee ownership. Its strategy is based on the acquisition and redevelopment of all properties within an urban neighbourhood according to a master plan to provide mixed-use community facilities, business space and housing.
Its target population is families, young professionals and working people, but the project is also promoting intergenerational living. Membership in MSQ is open to the whole town of Dumfries and currently stands at 400 members.