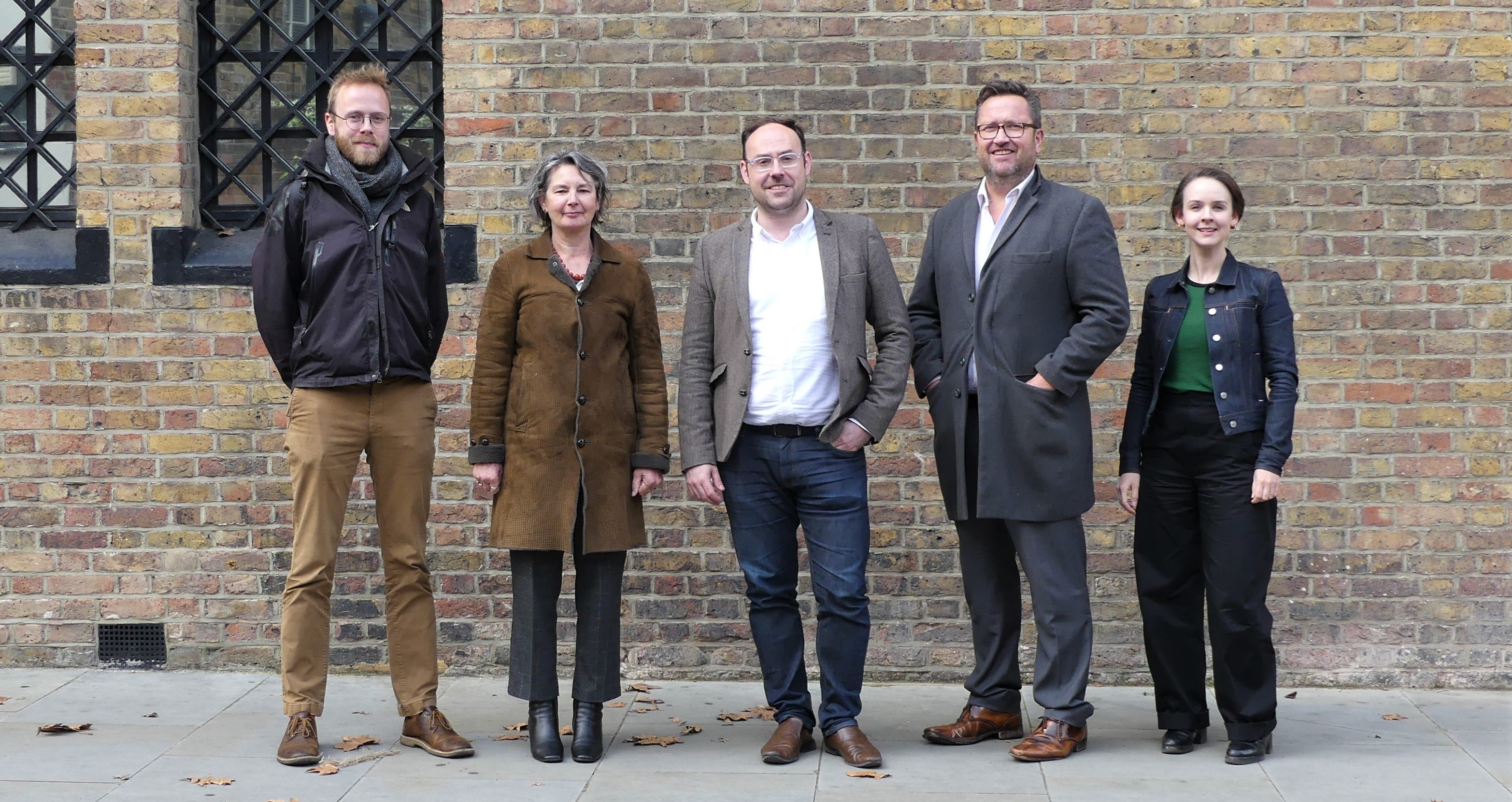 Levent Kerimol, Project Director
Lev was previously in the GLA, establishing the Small Sites Small Builders programme, contributing to the London Plan, and managing a range of masterplans and projects. He also worked with LB Lewisham on the early stages of the RUSS project at Church Grove. He has studied architecture and real estate and taught on the Design and Planning MA at the Cass.
Gemma Holyoak, Project Officer
Gemma has an architectural background, researching the sensitive densification of housing estates in London. She previously worked at LB Southwark and with architectural offices on large-scale custom-build, and community-led design projects.
Brendan Conway, Land and Development Lead
Brendan is a development surveyor, and established the Development Agency team at Marsh & Parsons, seeing through many land deals in London. He left to do an MSc in Sustainability, and is involved in various local charities part time.
Fran Toomey, Public Sector and Sustainability Lead
Fran has a background in planning and regeneration, primarily in local government. She has also worked with a range of community-based housing organisations and small RPs. She is a trustee of the UK Cohousing Trust, and has completed a masters research project on sustainability in community led housing.
Rowan Mackay, Project Officer
Rowan has a public sector urban design and project management background specialising in participatory planning and design. He is an Associate of Architecture Sans Frontières UK and teaches on the Architectural Design MA at Cardiff University.
Our Associate CLH Advisers are here to guide and mentor groups at an early stage through the process.
Lorraine Hart
Lorraine has years of experience in promoting and supporting community led development and regeneration, including the funding, building and completing of community-led workspace, community facilities and housing. She is currently a Technical Adviser for the National CLT Network, and originally qualified as a planner.
Dinah Roake
Dinah has been closely involved with Brixton Green CLT, liaising with the public sector and developing innovative rental models, and recently started a part time role at RUSS. She is experienced in planning and housing, having previously worked at the Homes and Communities Agency and Peabody.
Sam Brown
Sam is an architect who has led on international research with the National Custom & Self Build Association and National CLT Network. Sam worked with RUSS on their Church Grove project, developing effective governance and policies, preparing their OJEU submission for the site, raising over £1million in pre-development resources, exploring financial viability and facilitating a programme of co-design workshops with members.
Maria Brenton
Maria has experience in group-building, shaping community values and marketing. She has been involved with the entire development of OWCH (Older Women's Cohousing) in High Barnet. She was also co-ordinator for Cohousing Woodside 2011-2016 and is familiar with cohousing developments overseas. She is the Senior Cohousing Ambassador for UK Cohousing Network.
Stephen Hill
Stephen provides strategic advice to the team. He originally qualified as a planning and development surveyor with public and private sector experience of housing and mixed-use development, and has been a key advocate of community-led neighbourhood regeneration. He chairs the UK Cohousing Network, and is a Technical Adviser for the National CLT Network.