RUSS Webinars: Module 1: Setting up a group, part 1
Sat 15th August 2020
10:30 am -
1:00 pm
£12 – £20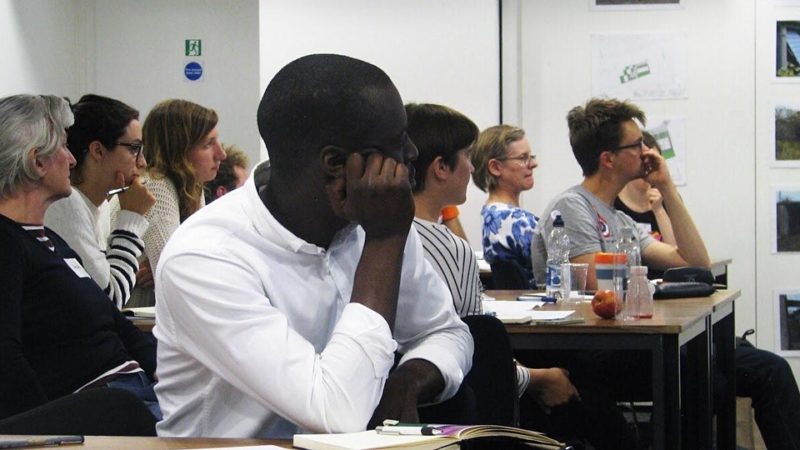 This webinar workshop shares RUSS's experience of creating the organisation behind a community-led housing project in London.
RUSS is a volunteer-led Community Land Trust based in south London, founded in 2009 with the mission of creating sustainable neighbourhoods and genuinely affordable homes.  In June 2018, RUSS was granted planning permission for 33 homes at Church Grove, Ladywell, south east London. It will be London's largest affordable self-build housing project.
RUSS has set up a School of Community-led Housing offering individuals, community groups and housing professionals the chance to learn from RUSS's many years of experience and gain information about how to set up and develop a community-led housing project.
This webinar workshop is one of two webinars presenting the first module in our education programme, through which RUSS share their experience and learning since setting up the organisation as a Community Land Trust in 2009.  The first module in a programme of 5, this workshop covers the actions required to set up a community-led housing (CLH) project from the very start.
RUSS's workshops are informal and interactive, with practical exercises, and time to meet like-minded people, housing professionals and groups already involved in CLH projects.
Topics for RUSS Webinars: Module 1: Setting up a group, part 1, on Saturday 15 August
– Creating a group
– Legal structures
– RUSS Right Now
Workshop speakers:
Jon Broome, Architect
Moderator: Cypren Edmunds
supported by Anne Kennedy, RUSS School
Webinar 1 is on SATURDAY August 15, 2020 and Webinar 2 is on SATURDAY August 22, 2020.
Book your tickets here and RUSS will send you the Zoom connection to join the Webinar the week preceding the event. Any queries to school@theruss.org. You can read more about RUSS events on their website www.theruss.org