Resident Empowered Council Housing
Tue 17th November 2020
2:00 pm -
3:30 pm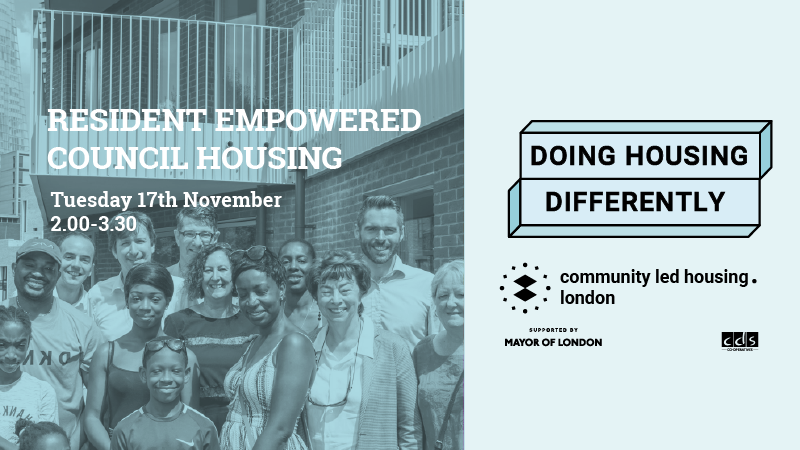 Local authorities in London are building council homes on a scale not seen for over 30 years.  Whether large-scale estate regeneration or smaller infill projects, the way today's council homes are owned and managed will have a lasting impact on the lives of the communities they house.  
From co-produced regeneration to long-term tenant management and ownership, this session examines existing approaches and future opportunities for resident empowered council housing. 
As part of the Doing Housing Differently discussion series, this session explores opportunities for community led approaches to empower social housing tenants and deliver sustainable housing models for London's councils, and ask:    
How are communities 

and councils 

thinking differently about resident representation and control in contemporary council housing? 

 
What benefits does a community led approach to council housing bring to both tenants and social housing landlords? 

 
What does a community led approach look like in a mixed tenure, multi-landlord development?
Discussion Chair
Stephen Hill, Founding Director of C20 Future Planners
Panellists
Cllr. Anthony Okereke, Cabinet Member for Housing at Greenwich
Anne McGurk, Chair of Phoenix Community Housing
Andy Bates, Manager at Leathermarket JMB
Hannah Emery-Wright, Communities Manager at London CLT
Sib Trigg, Architect and Organiser at PEACH
Session Recording