Open House: Marklake Court
Sat 22nd September 2018
10:00 am -
5:00 pm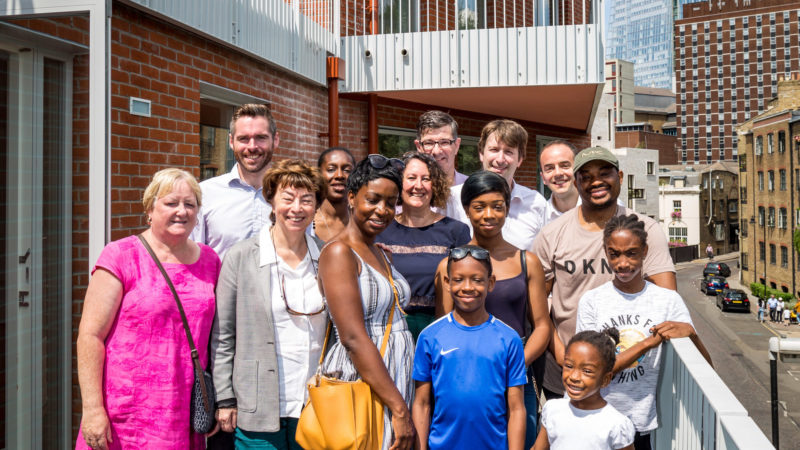 Open House London is the world's largest architecture festival, giving free public access to 800+ buildings, walks, talks and tours over one weekend in September each year.
We recommend visiting Marklake Court, a community-led development of 27 affordable homes on the Kipling Estate in Southwark.
---
Marklake Court is a is a new community-led development of council rent homes shows how allowing residents to take a lead can provide new housing on existing estates and result in positive outcomes for all.
Supported by igloo Community Builders, Leathermarket Community Benefit Society (CBS) identified an underused garage site on the Kipling Estate, Southwark and have developed 27 affordable homes.
As Southwark's largest resident-managed housing organisation, Leathermarket JMB they manage 1500 homes between London Bridge and Tower Bridge. The JMB established their own Community Benefit Society in 2014 to bring forward genuinely affordable homes for the community, following a housing needs assessment of residents.
The project was designed by Bell Phillips Architects who worked closely with Leathermarket CBS from the outset to co-develop proposals.
The new block at Marklake court is open all day on Saturday 22nd September.