Foundations for Community-Led Housing: Report Launch
Tue 3rd December 2019
9:00 am -
12:00 pm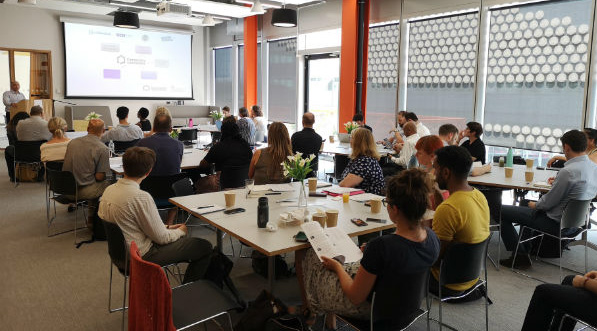 Community-led housing (CLH) has risen from relative obscurity to a topic of increasing importance to citizens, government and the built environment community. Embraced both as a means of building affordable homes on the capital's myriad small sites and as a means of rethinking the role of local people in development, there are now active CLH projects in 24 London boroughs.
London projects have access to £38m of GLA funding, a hub providing technical expertise to groups and authorities; and land is being made available to SME builders. But even with support, forming new relationships and ways of working to deliver CLH can be challenging.
To support the Mayor's ambition for a pipeline of 1,000 homes by 2021, Future of London led a major action learning programme in 2019, bringing its membership together with community groups to build relationships, share learning and support new ways of working.
Join us on 3 December for the Future of London report launch, where we'll share our research findings and hear responses from communities, authorities, delivery partners and political leaders working to maximise the benefits of CLH for London.
Date: Tuesday, 3 December, 9-11:30 am (arrivals from 8:30 am)
Location: Central London, nearest tube station Southwark
Speakers include:
• Rokhsana Fiaz, Mayor of Newham
• James Murray, Deputy Mayor for Housing & Residential Development, GLA
• Zohra Chiheb, Regeneration Manager, LB Croydon
• Chris Brown, Executive Director, igloo Regeneration
• Nicola Mathers, Chief Executive, Future of London
• Charli Bristow, Research & Projects Manager, Future of London