Cut the Crap: Making Community Leadership Work
Mon 24th May 2021
2:00 pm -
4:30 pm
£20 – £60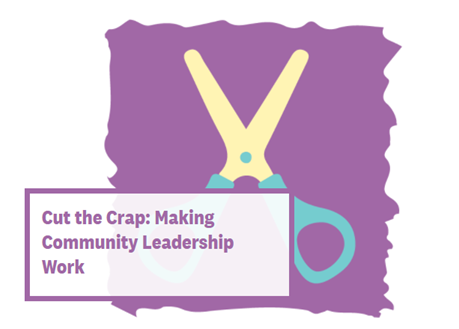 Everyone seems to be claiming they are community-led, or that they support community leadership, or telling others they ought to do it.
But what does being community-led actually look like on the ground? How do you make it work? What are the pitfalls and contradictions? How do you sustain it? Is it more of a frame of mind or must it be a formal process? Is it, indeed, always desirable?
We need to have honest 'warts and all' conversations that cut through the glossy rhetoric so we can help people deal with practical challenges of trying to make it work.